Mum and Baby Yoga
comming soon!
Calling Mums with little babies! I am thinking to start Yoga class for Mum and Baby in Eastbourne in Anahata Yoga Studio on 10, Terminus Road.
Wednesday 11.30am - 12.30pm
Contact me here
This is a Yoga and Social class for Mums with Babies.
Socialise and experience Yoga with other mothers and their babies. After class, there is tea, biscuits and time to chat! Share the love and make new friends!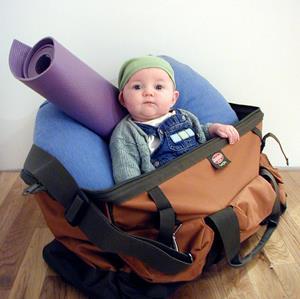 This yoga class is designed for mums with their babies age 6 weeks right up until your little one starts to crawl. The class is a fun way to help with postnatal recovery. The practice is gentle and will invite mums to involve their babies into every posture. Our babies may enjoy moving with us, they may lie happily on the blanket for the entire class or they may share their personality with the entire group! No matter what your baby's behaviour, you'll find joy in sharing the practice of yoga with your little one. Please feel free to bring your own mat, baby's blanket and your baby's favourite small toys. If you are a new mum, please be sure to check with your doctor prior to joining our class.
There are no classes available at the moment